We would love to hear from you!
We welcome you to share your experience with ZENTAO BOOKS! We would love to hear your feedback on our books, events, and/or customer service (form below).
Thank you for being a valued ZENTAO BOOKS customer! We appreciate you.
Namasté.
What our customers are saying:
I love ZENTAO BOOKS Customers!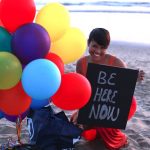 I am thankful for you and every ZENTAO BOOKS customer! You all inspire me!
Much love!
Selena Sage
Ponta do Sol, Cabo Verde
---
Please add your review here:
You are also welcome to write product reviews on our Amazon page here. This helps others to find our books. Thank you!